A collaborative effort between the Jamhuriya Incubation Center of Jamhuriya University in Mogadishu and the management team of If Media Inc resulted in a successful seminar conducted over Zoom. The seminar, titled "Navigating SEO Essentials and Techniques," saw the participation of more than 100 young individuals, including both students from JIC and newcomers.
Mohammed Abdullahi Adan, the founder of If Media based in Canada, led the seminar and encouraged the attendees to enhance their digital marketing skills, emphasizing the importance of these skills in securing employment opportunities. He passionately spoke about the significance of digital marketing in today's business landscape, motivating the youth to hone their abilities.
This free seminar, a joint initiative by JIC and If Media, aims to equip young Somalis with essential knowledge in modern marketing techniques, focusing on SEO. Mohammed and his team at If Media have been dedicated to technological training for the past seven years, preparing the Somali youth for the challenges and opportunities of the digital age. They have meticulously curated courses for the Academy School, where young people can access many skills online.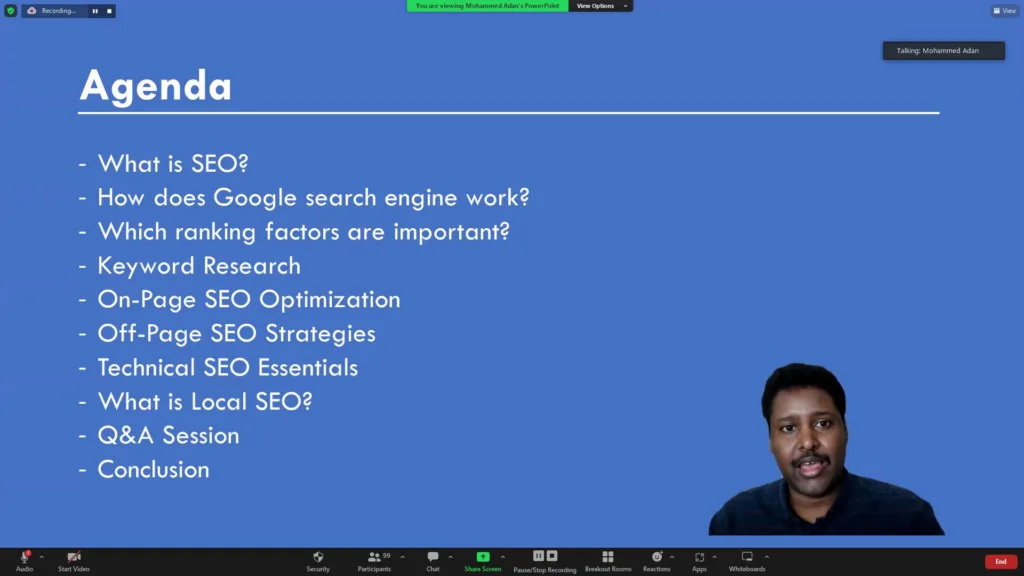 The organizers, JIC and If Media, are committed to nurturing a new generation of Somali professionals adept at solving the marketing challenges businesses face in Somalia. By providing free and accessible education, they aspire to empower the youth, ensuring they are well-equipped to contribute effectively to Somali companies, especially in modern marketing practices, including SEO.